ROLLS-ROYCE SILVER CLOUD II - 1960
Always at your service
Whether for a wedding, birthday, retirement, graduation ceremony, company event or for a private anniversary – the Rolls-Royce Silver Cloud II takes you on an unforgettable journey through time.
Book a Rolls
YOUR CHAUFFEUR
The perfect symbiosis
Inspired by our own wedding, when we were chauffeured in a silver Jaguar Mk II, the idea of offering such an experience professionally matured over the years.
My goal is to offer a safe and perfect service for your event, enhanced by the exceptional performance of the Rolls-Royce.
This combination of service and performance is designed to meet the demands of the highest level.
My motto is "always at your service" and I aim to convey this in every second of my driving service as I transport my clients joyfully and safely from A to B.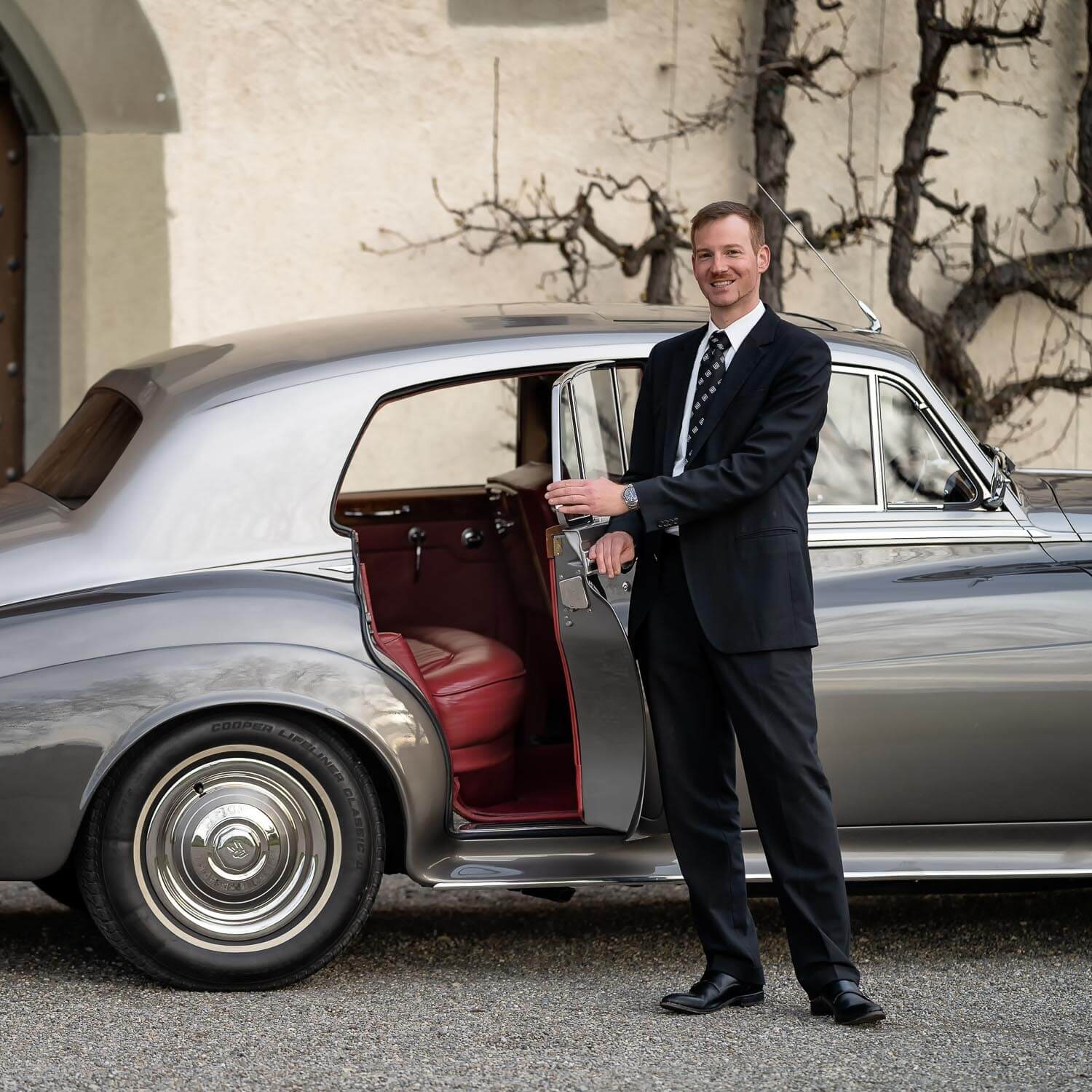 The vehicle
Rolls-Royce Silver Cloud II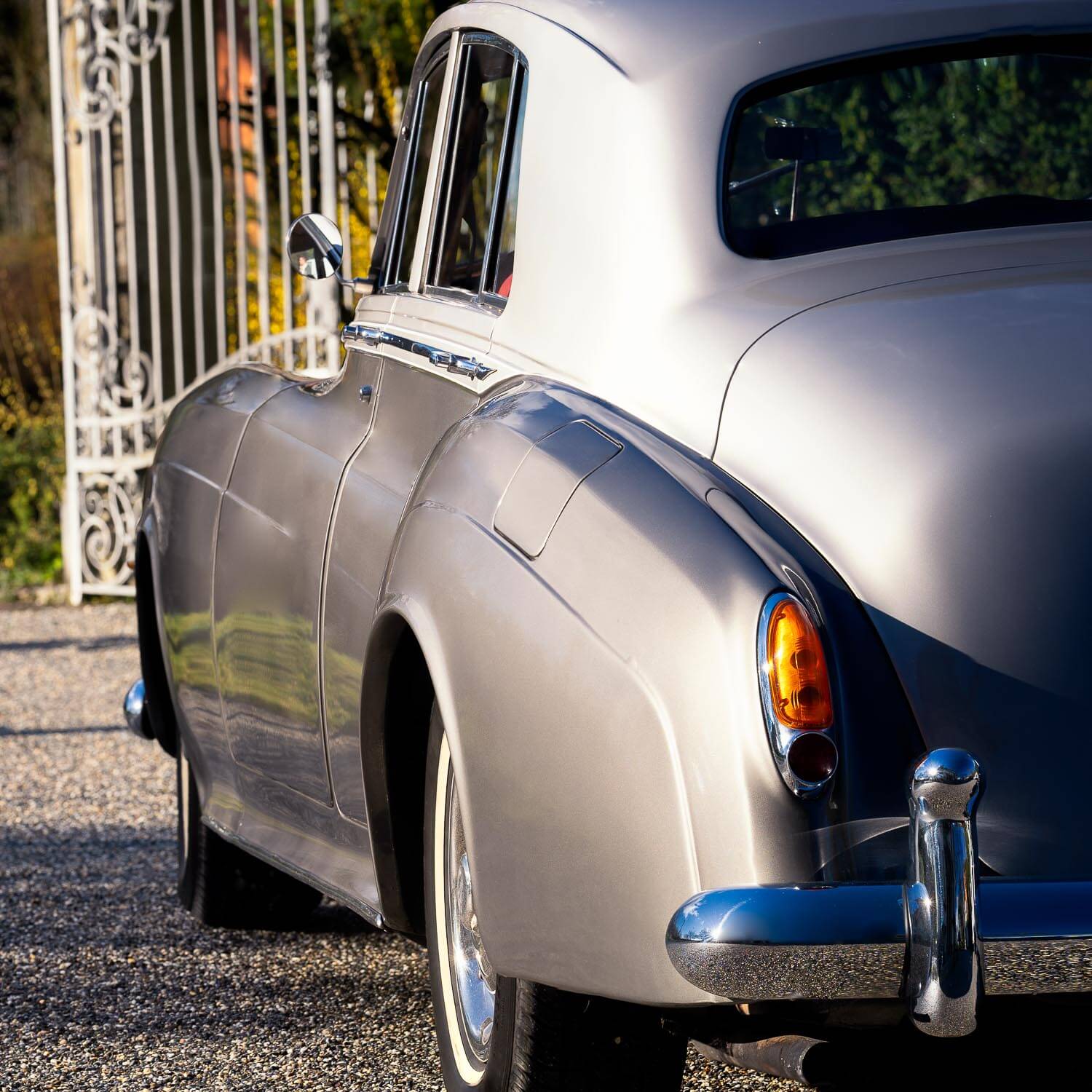 1st registration
17 June 1960, GB
Dimensions and weight
5.5 x 1.9 m, 2040 kg
Sedan 4-door right-hand drive
Frame construction (rigid axle chassis)
Transmission
4-speed automatic transmission GM Hydramatic
Engine
Rolls-Royce V8 with 6,230ccm, 185 PS
Maximum speed
About 180 km/h
Built-in options
Electr. windows, sunroof
Total number of units built
2417
COMMITTED TO YOUR WISHES
What I offer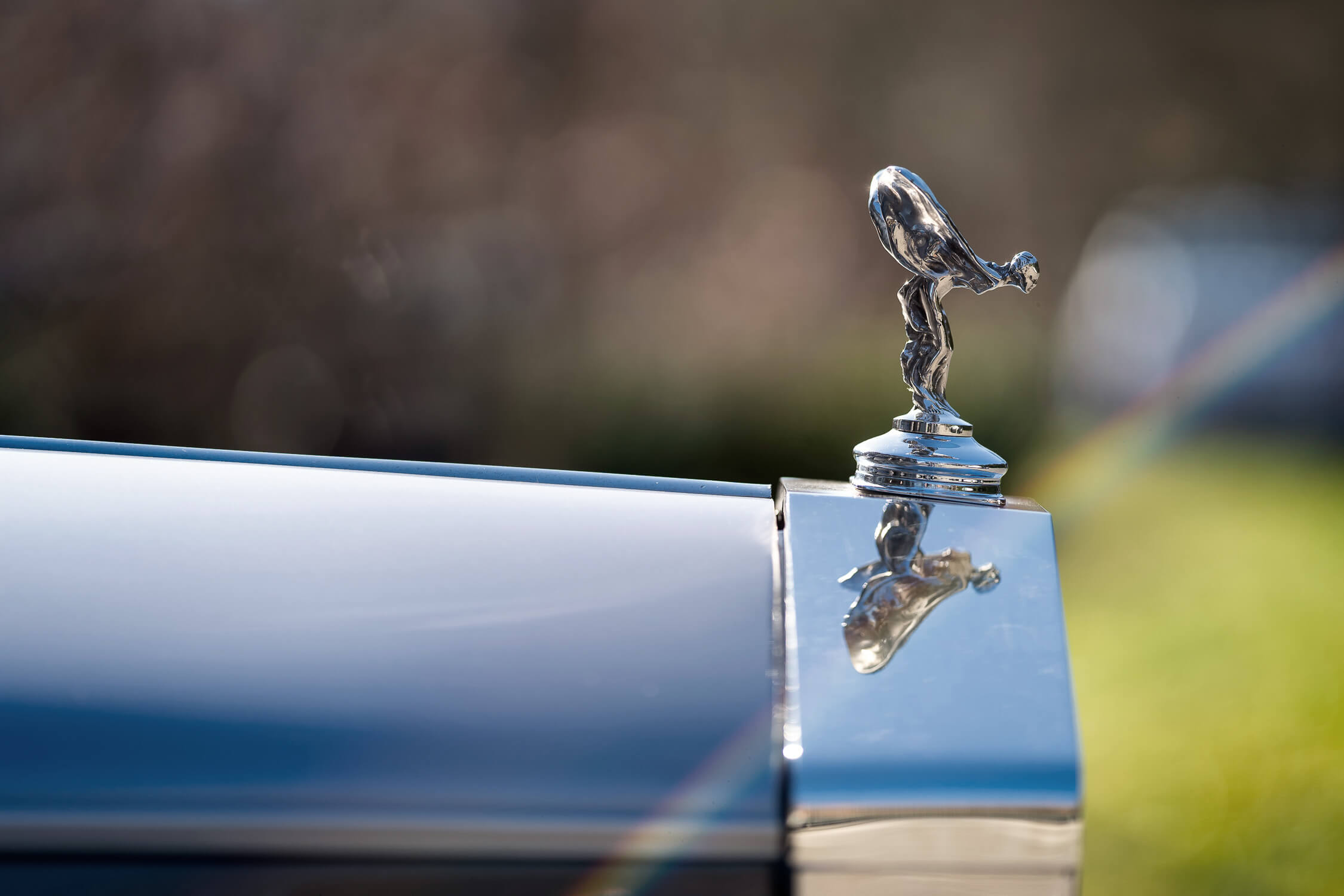 SPECIALS & LUXURY SURPRISE
Wedding special
When booking a package for a wedding, the wedding couple will be offered a bottle of champagne / prosecco (37.5cl) and a sweet confectionery surprise.
On-board service, catering
If requested in advance, drinks such as champagne, beer, whiskey, soft drinks etc. as well as appetisers such as canapés, cheese, flûtes, olives etc. can be provided.
For this a surcharge of about 20% of the purchase price will be added.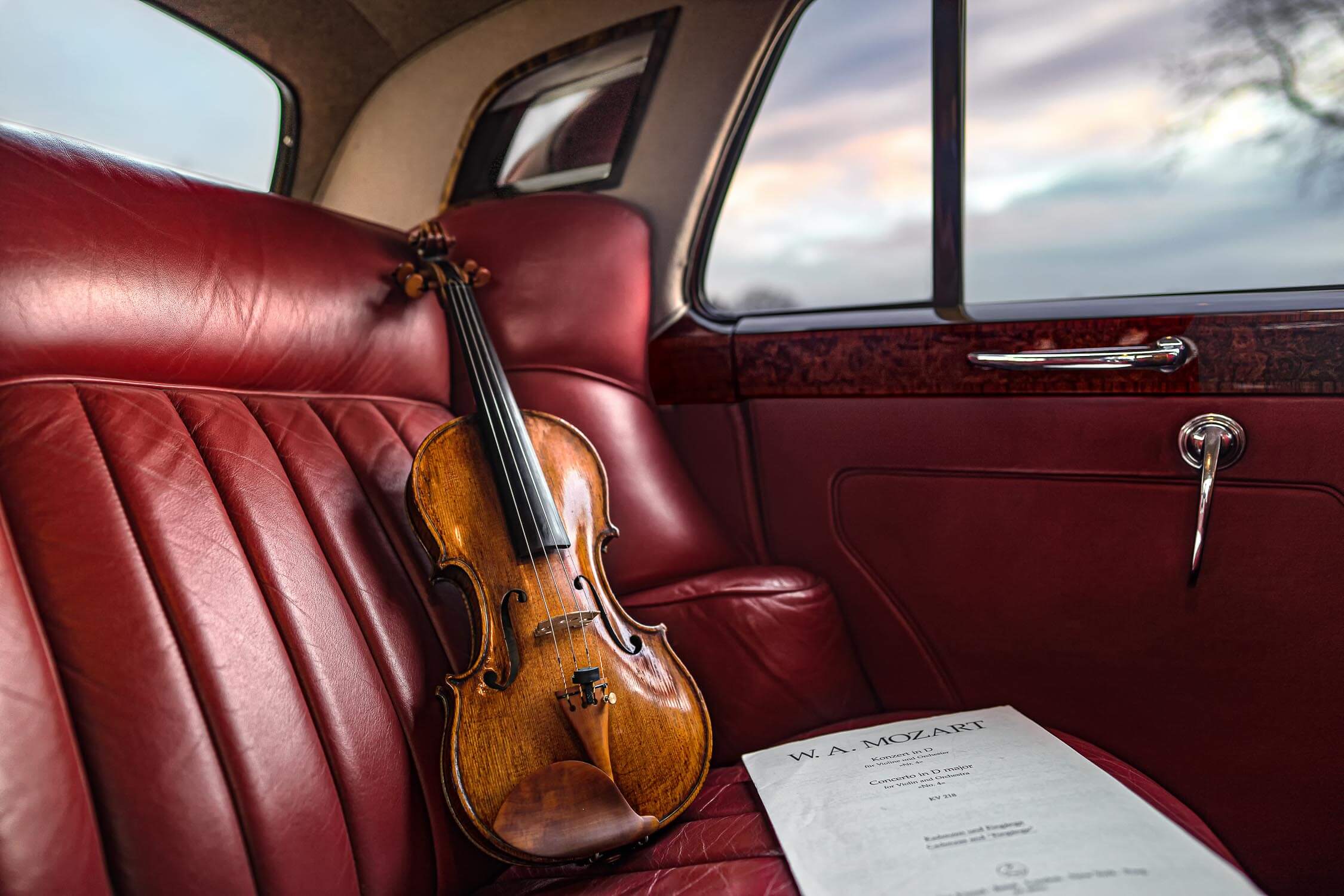 MUSICAL ACCOMPANIMENT
As a trained, freelance violinist/viola player, I can also provide musical accompaniment for your event in addition to the driving service.
This "additional option" is certainly a unique combination!
I will be happy to help you select suitable music and, depending on your wishes and choice of pieces, organise instrumentation (with organ or piano) up to a trio or quartet.
I also have many good contacts in musical circles for special instrumental wishes, ranging from harp to alphorn to marimba and beyond.
PRICES
The basic price for 2h is Fr. 550.- with the journey (30min) being offered. Discounted additional hours and special packages on request.